Absolute on the VFX behind Meow Wolf's surreal 'Convergence Station' film
Meow Wolf's 'Convergence Station' is the epitome of surrealism. A tourism campaign designed to promote the entertainment company's latest exhibit in Denver, the film comprises of vintage travel ads and shot footage directed by Andreas Nilsson, accompanied by music from Grammy/Oscar-winning songwriter, Bret McKenzie. Viewers (or should we say passengers), witness bizarre sights as they experience interdimensional travel through an alien landscape, only made possible by otherworldly VFX created by Absolute.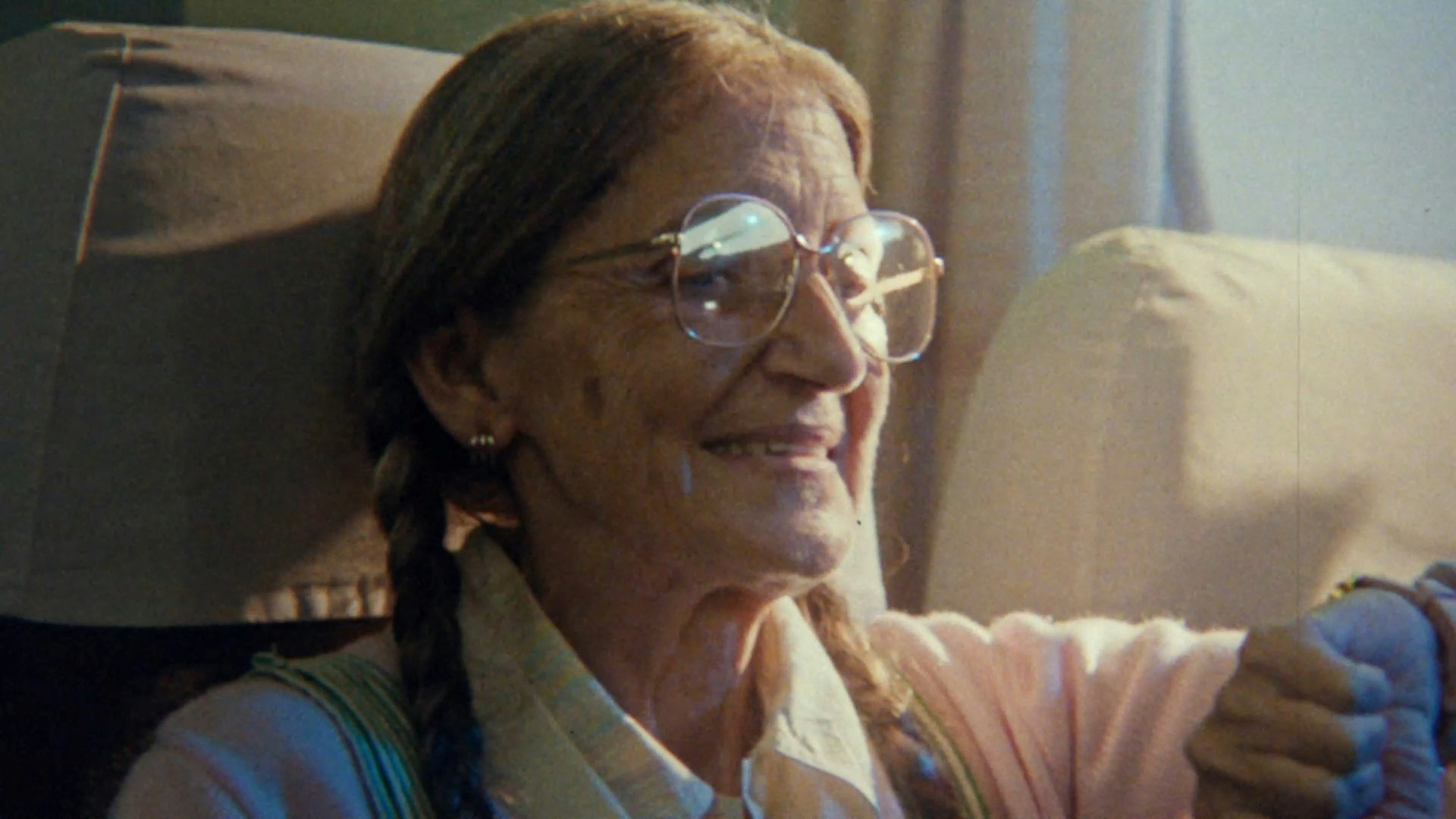 Apon receiving the brief, Absolute had some convergence to do of their own. "One of the biggest challenges we faced was integrating the live action and 3D elements we created to give everything a consistent look and feel", says 2D Lead, Milo Paterson. Absolute's Head of Colour, Matt Turner, says a seamless integration was also key when grading. "The initial challenge was to harmonise the disparity between what was shot and the stock footage. Colouring something so bonkers always challenges you to reject the conventional, digging into the surreal and going against your grading instincts. Working closely with Andreas Nilsson and Art Director, Nate Nowinowski, we shaped the grade to achieve that '50s/'60s look, blending the colour with the VFX and art direction. It was a blast!"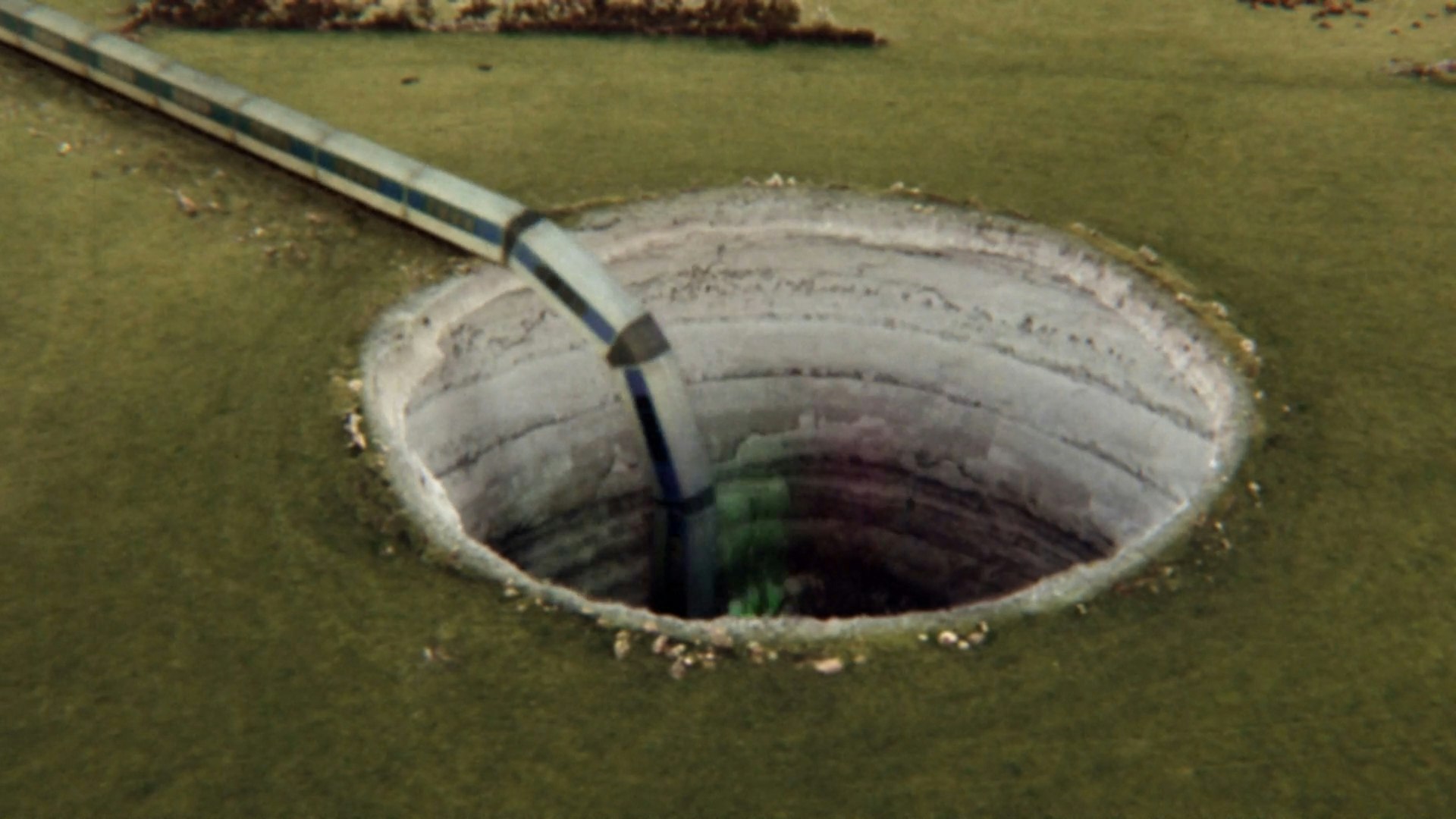 Meanwhile, Absolute's animation studio, Blind Pig, began developing some absurd visual assets, including a 3D alien creature, erratic spirographs being printed by one-eyed train crew and even a kaleidoscopic wormhole which teleports viewers to another dimension. All the while, we watch in awe as one passenger ages before our eyes, another grows a third eye and peeps into his alternate universe, and the train finally exits through someone's mouth. (Yes, really.)
"'Time-bending, psychedelic, trippy wormhole' is just about the best brief you can get!" says 3D Animator, Ric Comline. "The Director and creative team gave us some awesome jumping off points as references, then just let us have fun. To create the scene from the driver's POV, we built some simple animation elements in After Effects using the full spectrum of the Meow Wolf colour palette, then found a load of cool space stuff and started building all this into 3 dimensions in Cinema 4D, before hurtling the camera through the results. I could happily spend all day every day building this kind of stuff!"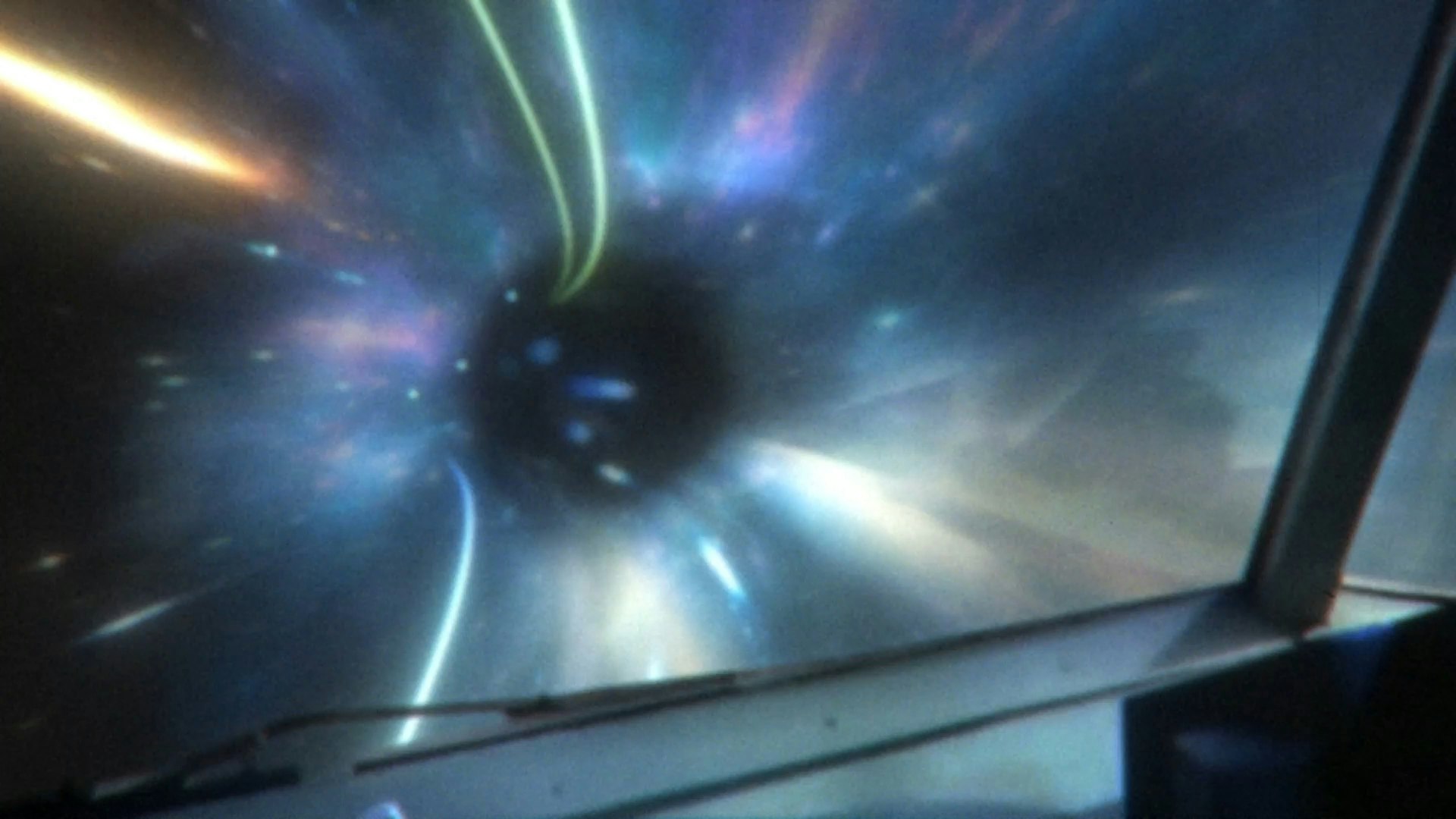 3D Animator, Sean Cooper, explains that development was key to creating the exact right visuals, including a range of matte paintings on the stock footage. "This was a challenge in itself, given the age of the film and there were a lot of different iterations we went through. For the 'desert' scene, I created a Martian landscape with multiple moons to extend the landscape of the key shot.
Another exciting part of the project was creating a realistic, incongruous creature to replace a pheasant on some stock footage. The initial brief was for a slimy creature with tentacles, and we experimented with many styles of animal models – some with hair, some with feathers, some with wings. Eventually though, we ended up with a bald turkey style creature with multiple eyes, oozing slime over flapping tentacles. It definitely looks funny in the edit."
So, are you tired of your day-to-day humdrum reality? Jump aboard.