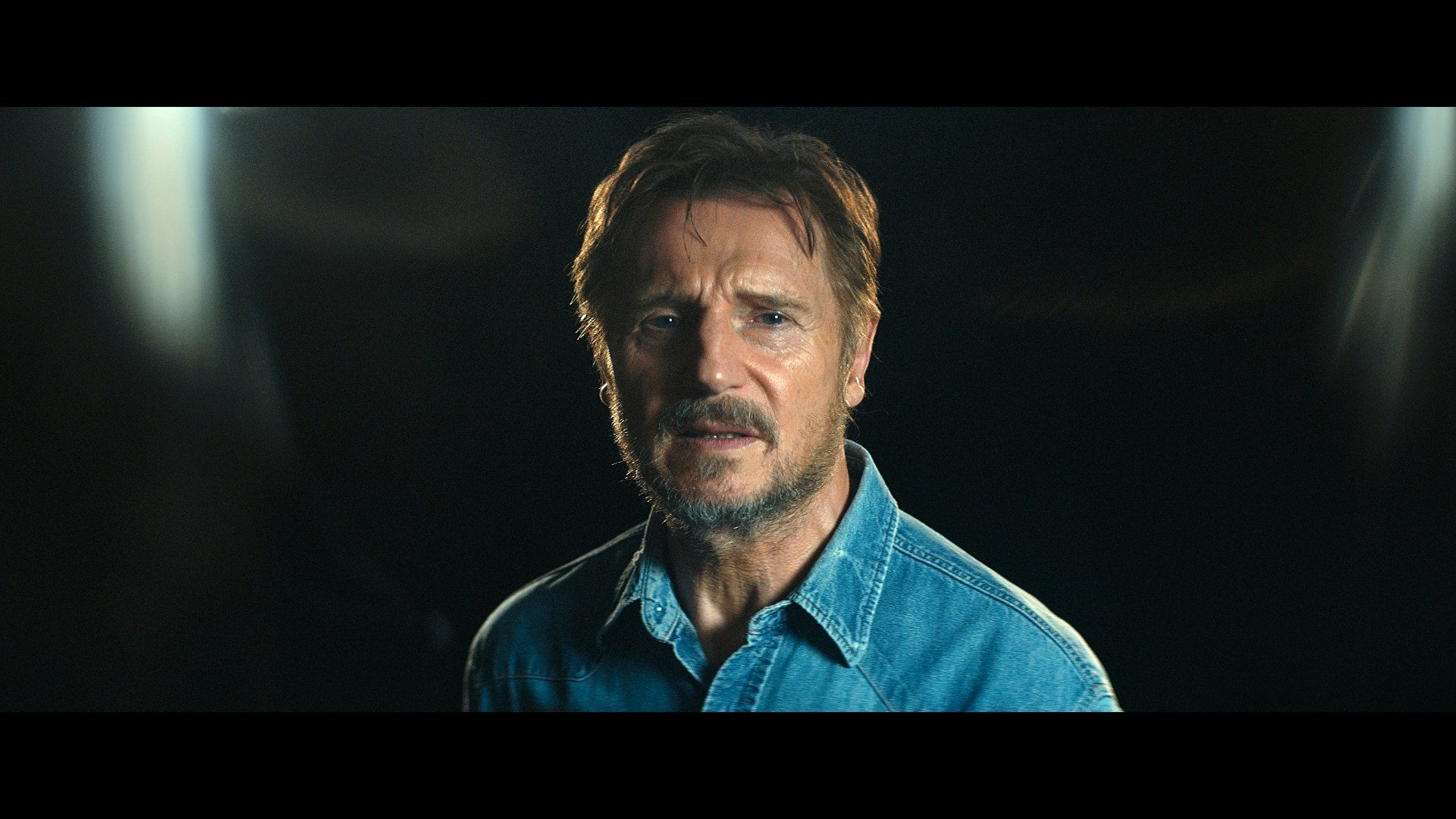 ABSOLUTE POST are proud to collaborate on this for Stand Up To Cancer with A-list stars: Liam Neeson and Jodie Comer. Launched in the UK in 2012, Stand Up To Cancer is a joint national fundraising campaign from Cancer Research UK and Channel 4 that brings the UK together to speed up progress in life-saving cancer research.
Working alongside award-winning RSA Film Director Melissa Bolton-Kinger, who works with a vast array of celebrities in her high-profile comedy work through Viacom LA and NYC, and Lisa Joseph from RSA London, Executive Producer Sally Heath and Producer Matt Supersad from Absolute were honoured to work together and contribute toward such an important cause.
Lisa Joseph at RSA Films: says: "It was an Absolute delight collaborating on this project. The in-house music composer and mixologiost was able to react to changes in the edit and briefs immediately and creatively. The team spirit was a pleasure throughout and benefited the entire project at every level.
Producer Matt says: "It goes without saying that it was very rewarding to work on a campaign for such an important cause. Joe Worters, our in-house composer at Blind Pig, was instrumental in enhancing the talent's impassioned deliveries. As this is a very emotive advertising campaign, Joe worked hard fine-tuning the piece so that it didn't overwhelm the visuals and complimented the emotionally heightened atmosphere. We hope that our input contributes to the success of the campaign and helps it to resonate with the public."
With this cause so close to so many people's hearts, it was Absolute's role to serve the powerful message communicated in the edit by Cut+Run's Julian Tranquille. Colour Grader Matt Turner and 2D Artists Zdravko Stoitchkov and Otis Guinness Walker all contributed to the final cinematic look that was complimented by Joe Worters score.
Stand Up To Cancer airs from 7pm on Friday 26th October on Channel 4.
Production Company: RSA Films
Production Co Director: Melissa Bolton-Kinger
Director Of Photography: Dan Holland
Production Co Producer: Lisa Joseph

Post Production House: Absolute Post
Post Production Executive Producer: Sally Heath
Producer: Matt Supersad
Editor: Julian Tranquille at Cut & Run
Colourist/Grade: Matt Turner
2D Lead: Zdravko Stoitchkov
2D Artist: Otis Guinness-Walker
Sound Design: Joe Worters
Link to film: http://absolutepost.com/portfolio/stand-up-to-cancer-1
Vimeo link to film: https://vimeo.com/alb
About Stand Up To Cancer (UK)
Stand Up To Cancer is a joint national fundraising campaign from Cancer Research UK and Channel 4

The campaign returns this year with a variety of fundraising activities, a series of special programming on Channel 4 and will culminate in a fantastic night of TV on Channel 4 this autumn.

Launched in the UK in 2012, Stand Up To Cancer funds game-changing research that accelerates new cancer treatments and tests to UK patients, and across the world, to ultimately save more lives

More than £38 million has been raised in the UK to date, funding 35 trials and projects involving more than 8000 cancer patients and supporting one international Dream Team

Research projects include the development of the 'chemo-package' to deliver treatment at the best time for the patient; investigations into whether exercise can prevent cancer from returning; using MRI to turn radiotherapy into a more precise, personalised and powerful anti-cancer weapon, and much, much more!

Stars such as Naomi Campbell, Noel Gallagher, Tom Hardy, Gillian Anderson, Idris Elba, Andy Murray, Bradley Cooper, Martin Freeman, Jamie Oliver, Kathy Burke, Miranda Hart, Paul O'Grady, Richard Ayoade, Chiwetel Ejiofor, Jack O'Connell, Lily

Absolute Post is a boutique post-production company with offices in London's Soho and New York established over 13 years ago by Dave Smith. We offer a broad range of in-house creative and production solutions in: CGI, VFX, Editing and Grading.
James, Rosamund Pike, Sophie Turner, Stephen Graham, Toby Jones and Will Poulter are just some of the talent who have supported Stand Up To Cancer
• To find out more about fundraising activities visit Standuptocancer.org.uk or
channel4.co.uk/SU2C or follow us on Facebook, Twitter or Instagram