CHRISTINE PETERS, ANIMATOR AND MOTION GRAPHICS ARTIST @ ABSOLUTE & BLIND PIG...
Lead Animator and Motion Graphics Artist, Christine Peters talks about how she discovered the creative industry of advertising and post-production and also about the elements outside of work which influence her style and techniques.
Christine grew up in and around Watford, Hertfordshire and knew really early on in life that she wanted to be an animator – even before she knew that a job was a thing. She remembers "being about 4 or 5 when I first tried to animate a teddy bear marching around, it did not work, but then I was only 4 so... From a young age I knew I wanted to draw way before I understood the concept of a job!."
After Christine finished studying architecture at The University of Westminster, she was on a mission and went on a research blitz – "like I said, I knew I wanted to be an animator but was unsure how to do this with the type of degree I had... so I decided to do a course specialising in Runner Training for Film and Television to help me figure out how to get into the industry and what paths I could potentially take."
As so often happens, fate stepped in and on the final day of her running course, Christine received a call from Blind Pig's Creative Director Ric Comline offering her an internship. That was back in February 2015 and originally started with design work and storyboarding but over time has led to her becoming one of the lead animators on the Blind Pig team. Although she is an accomplished 3D artist, Christine also excels in 2D animation, character design, illustration as well as frame to frame animation. It was this combination of skills and techniques which her internship helped to hone which really fuelled her passion for all styles of animation and filmmaking within the industry.
Christine explains that she enjoys every aspect about her job and that she feels "lucky to spend most of my time designing, animating and bouncing ideas around the studio. I get to work with talented and hilarious people"
Before lockdown it was playing endless rounds of tug of war with Lemmy - "the gorgeous Stafford bull terrier we're all obsessed with."
When asked about what she finds most inspiring, Christine admits that this is a tough question to answer because for her, inspiration is there to be found everywhere for everyone – "the stuff I see on the ground in front of me, the stuff that's hiding in my pockets, randomly scrolling through Instagram, conversations and that pigeon who was aggressively coo-cooing at me yesterday..." It's clear that Christine feels immersed in her passion for art, drawing and animation and luckily, she feels surrounded by it on a daily basis!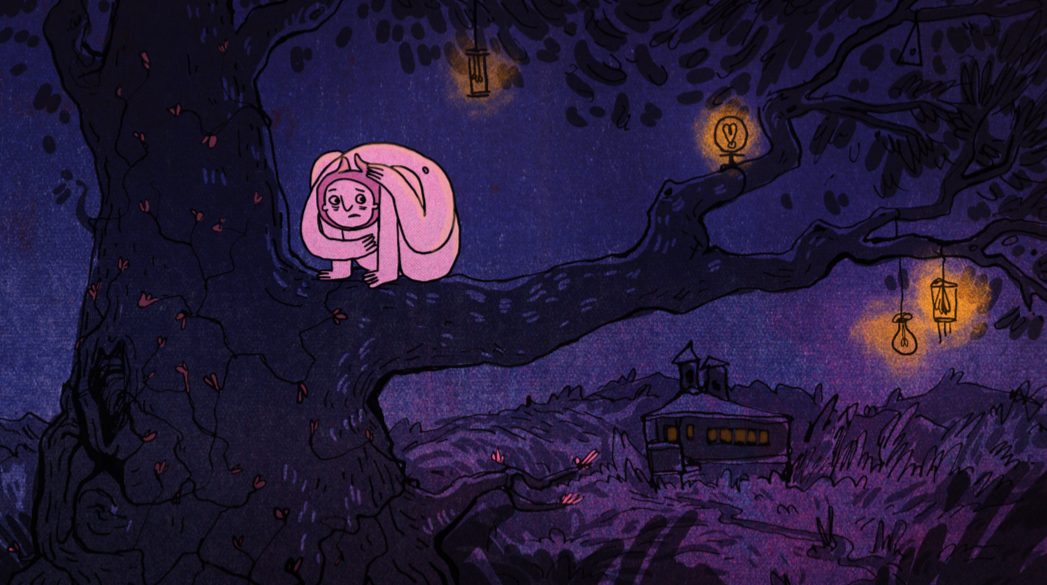 When it comes to inspiring and challenging projects, it seems that storytelling and narrative work are the true driving forces for Christine; for example collaborating on short film "Chado" written and directed by Dominica Harrison was so enjoyable and meant that Christine and the team got to extend themselves creatively. For the artists, the challenge and the enjoyment came in working with mixed media elements, using TV Paint, Cinema 4D and handmade textures to layer up the animation.
Another project which really inspired pride in Christine and also challenged her, was the team's work on the documentary 'They've Gotta Have Us' directed by Simon Frederick for BBC iPlayer and then later picked up by Netflix. It looked at the impact of art, politics and race on Black Cinema and culture spread over 30 years and features in-depth interviews with pioneers such as Harry Belafonte, who stood shoulder-to-shoulder with Martin Luther King and John Boyega who's been a strong supporter of the Black Lives Matter movement. The challenge in terms of the animation was really down to the vast scope of the creative work involved.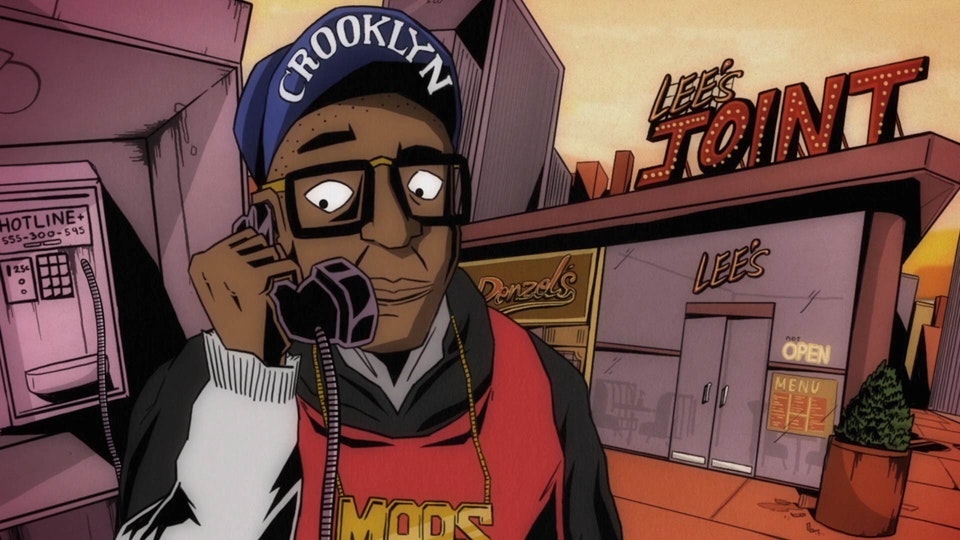 Another career highlight was the film "And If in a Thousand Years" where she worked with director Patrick Hough for the Jerwood prize. Christine remembers that she "worked through from the rough beginnings of a script to storyboards, bringing it all into Cinema 4D and then using x-particles to bring it to life" and that it was wonderful to be involved in the project from such an early start all the way through to final picture. This beautiful film explores the themes of uncertainty, originality, authenticity and the ease of reproducibility, the layers of graphics and animation are the perfect visual tools to represent these themes.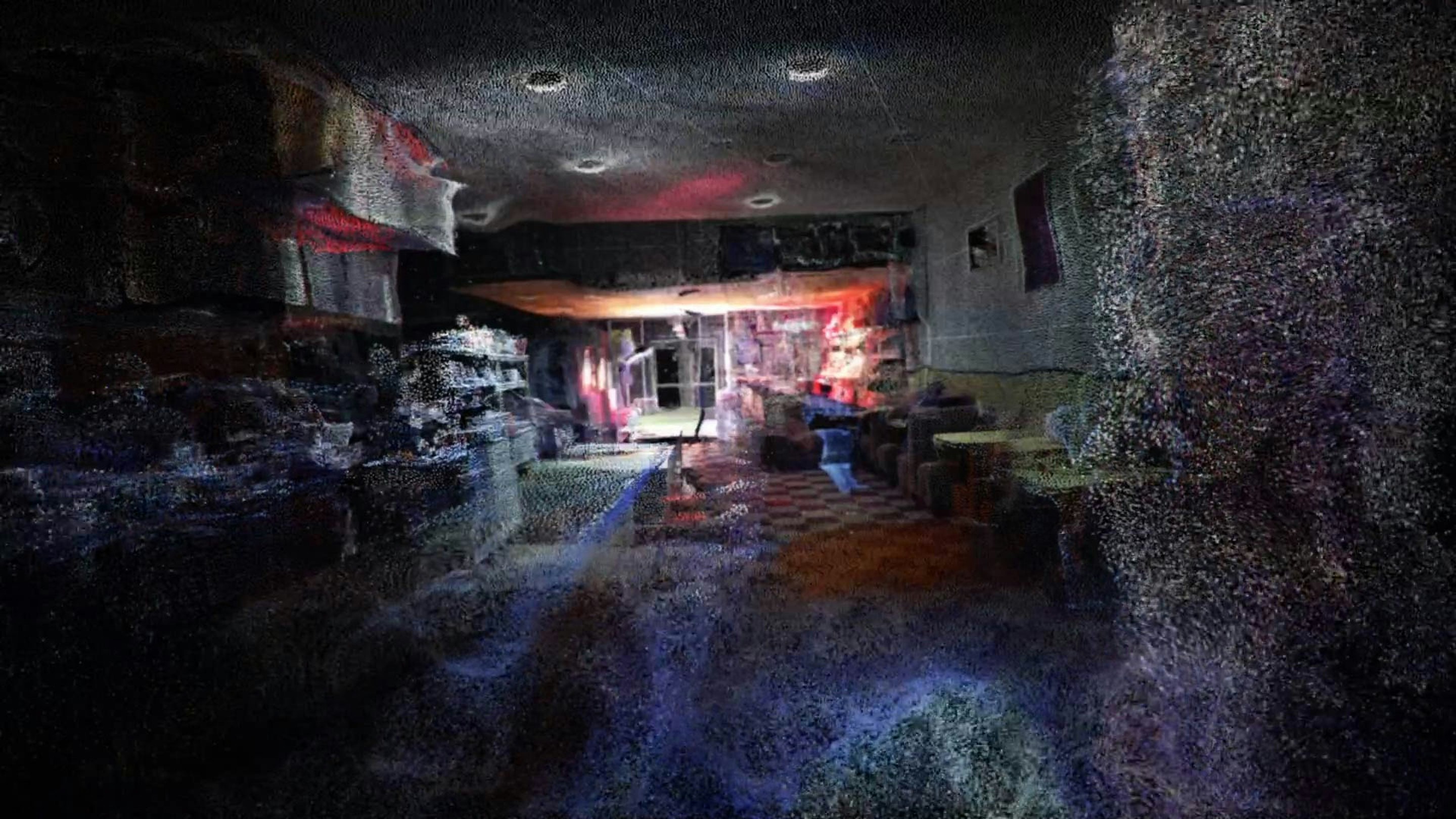 As well as her Blind Pig projects for clients, Christine's personal work is equally important and satisfying for her, especially in terms of her own creativity and progression. Most recently, Christine has been working on a variety of illustrations and drawings for her own enjoyment. The Jungle Monkeys WIP is from her personal sketchbook and Christine explains that this surfaced from becoming "a bit obsessed with the tropical plants in the Barbican Greenhouse".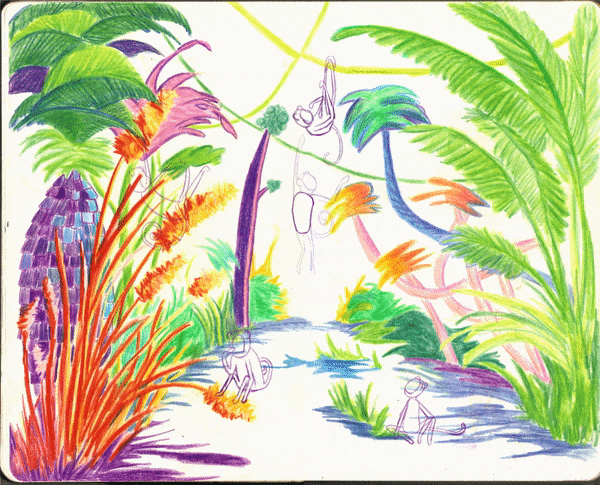 Another is this little pig parade, it's a little bit like "Where's Wally" but with Shiba Inus wondering around a city made entirely in Cinema 4D and rendered with toon shaders.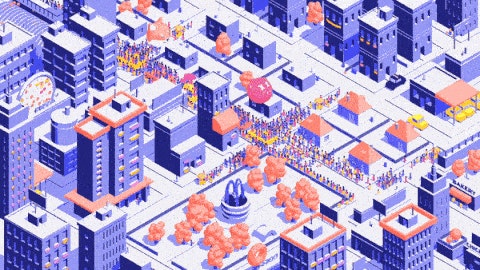 The final animation Christine says "is a collaboration between myself and Mo Orekan who used to work in the pig pen, he drew the rough outlines of my favourite dog and I animated it and made it my own".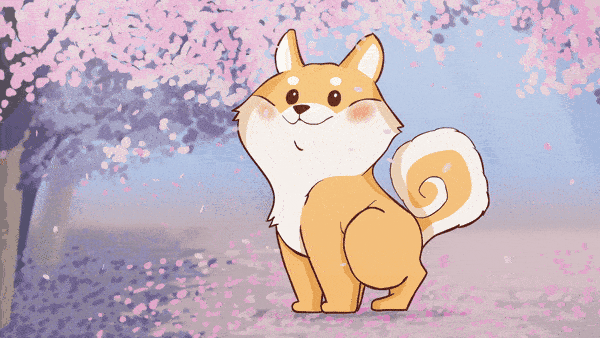 When asked if she had one piece of advice for anyone thinking about embarking on a career in our creative industry, Christine very appropriately had the following to share "draw, and then when you're done drawing, draw some more. I had a tutor at university who said you can draw your way out of anything, weirdly he wasn't wrong! I guess this can be applied to any form of work, but for me it will always be drawing." It feels like the number one guidance for anyone contemplating exploring a creative role is to create and keep creating until something starts to form, make sense and become whole; it's definitely worked wonders for Christine over the years and brought great success and satisfaction.
For more information on collaborating with Christine at Blind Pig, please contact Executive Producer Thierry Levy - thierry@blindpig.tv.