We've got a sudden spring in our step after working on Optrex's new 'Desert' campaign.
The twenty second spot, devised by Havas and directed by Tom Brown at UNIT9, had us collaborating on a 3D oasis which springs to life, resembling the effects of Optrex's long-lasting hydration on dry eyes.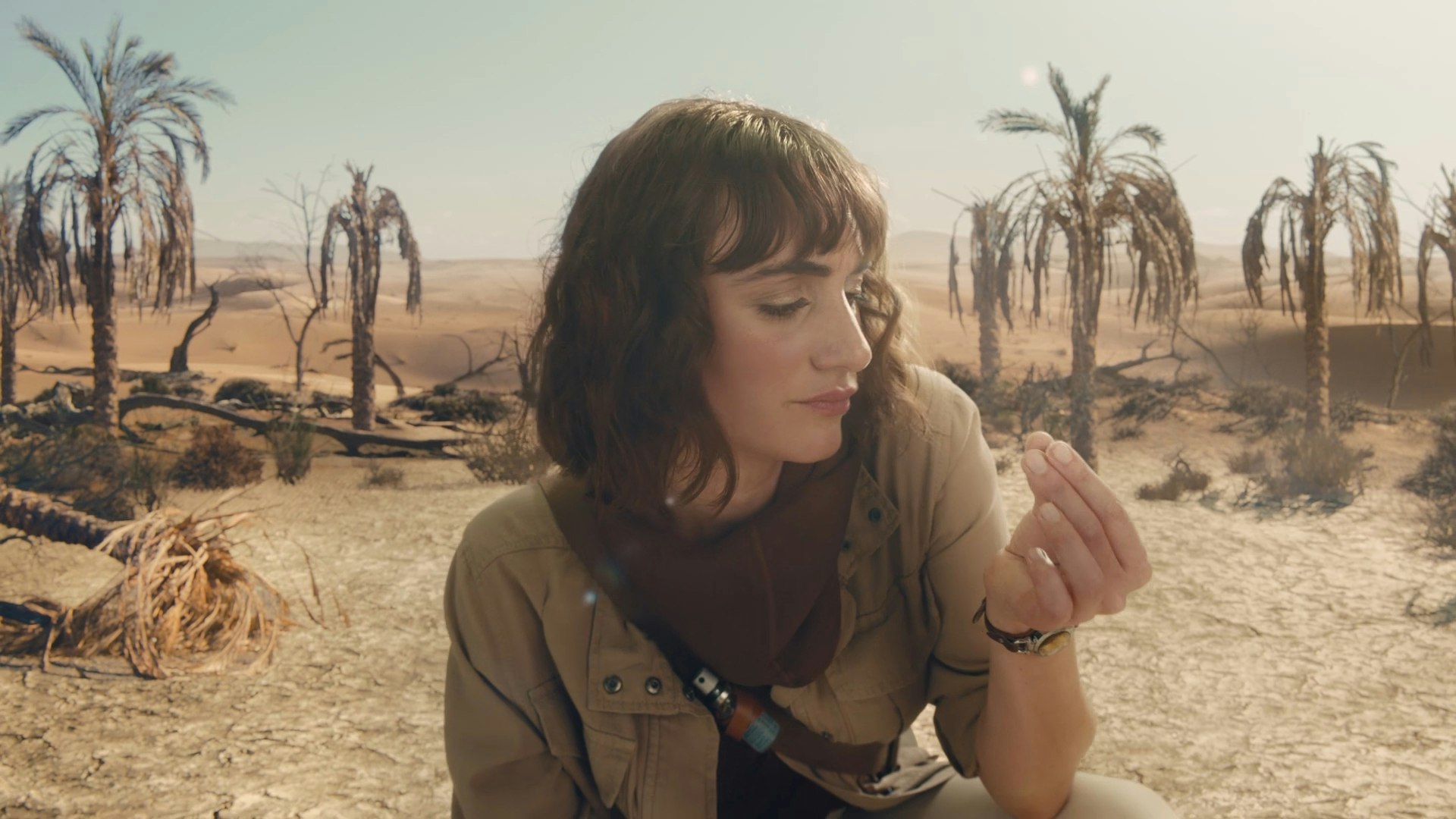 2D Artist Scott Simmonds began by swapping the protagonist's blue screen environment for something a little harsher – a vast scorching desert. "What started as a set extension progressed into a complete rebuild of the background", he comments. Meanwhile, Concept Art Director, Pedro de la Puenta began putting pen to paper designing the look and feel of the glass dome. "These images were very well received by the entire team and gave us a fantastic guide for the colour and composition of the project", comments VFX Supervisor, James Coore.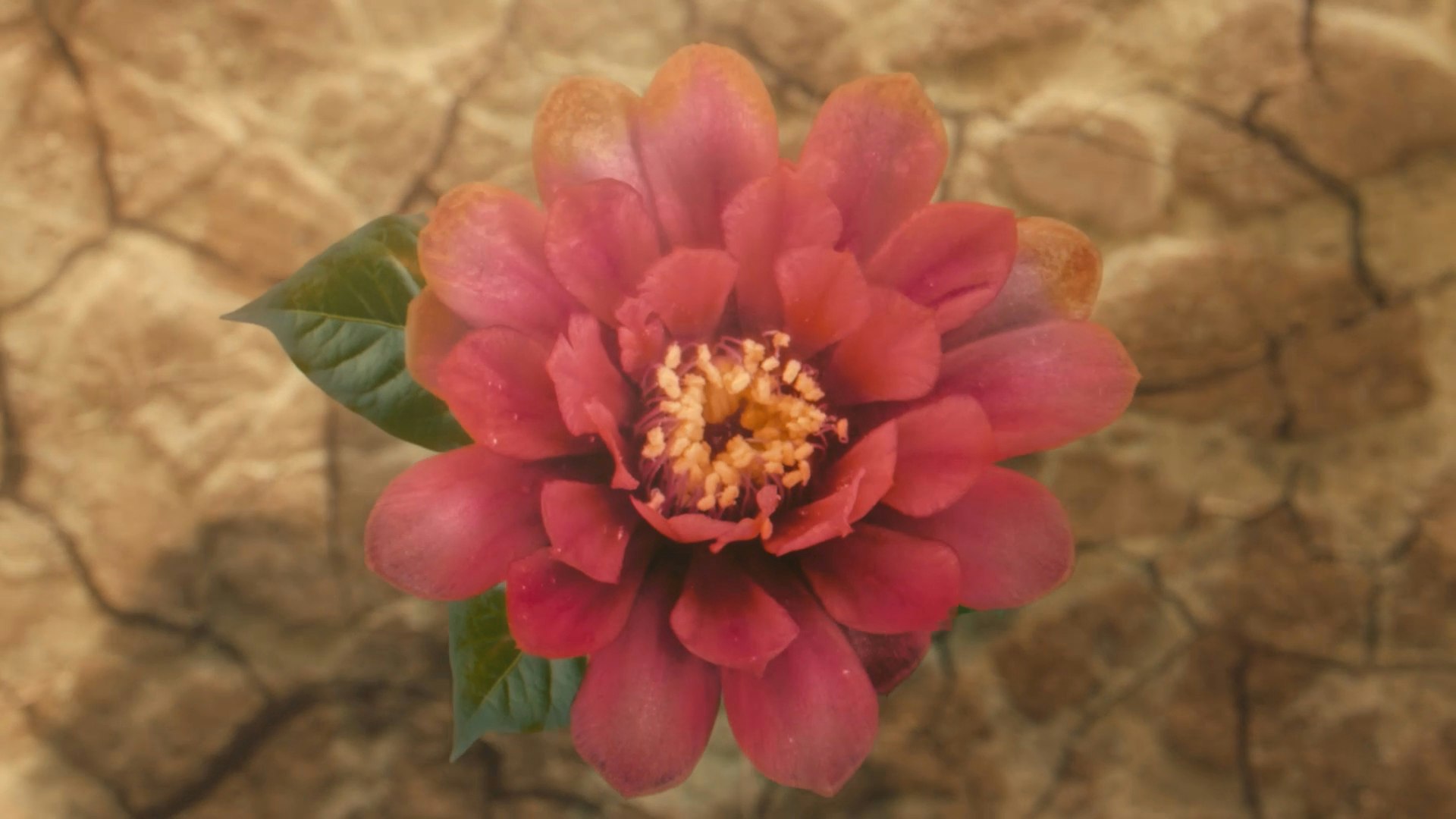 "We were involved from the very early stages, which from a VFX perspective is always particularly beneficial. The challenges of the current climate meant that there were a few limitations with shooting, so we pre-vis'd a portion of the film which allowed us to help with planning the shoot and enabled us to organise our time more efficiently".


Absolute CG Artist, Matt Burn, built the glass dome and foliage in 3D, while the majority of the surrounding environments were created using matte paintings.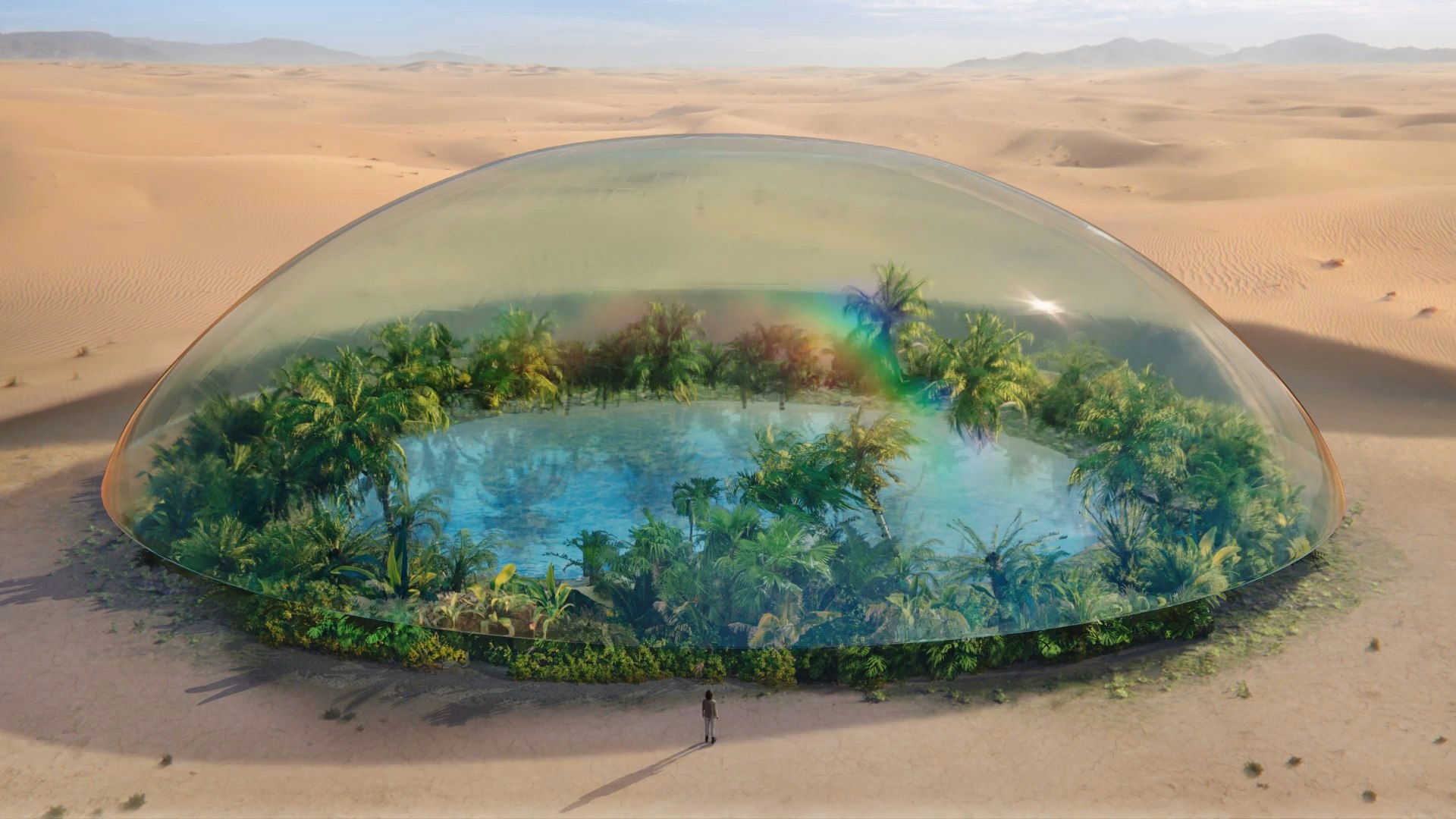 "Creating the springing animation was an exciting challenge", says CG & FX Lead, Ameen Abbas, "We designed a procedural trigger system to initiate each tree's spring animation, varying the timings until we were happy with the outcome. We felt we were able to further give the sequence a lot of energy by coupling some dust FX with the foliage animations as the dome lands."
"It was great working with Tom", concludes James, "he is a great talent and had a strong vision that was easy to understand. We look forward to working with him and the rest of the team again soon."
Check out our breakdown below.
Agency: Havas
Creative Director: Dave Mygind
Producers: Stephanie Cleak & Joseph Ogunmokun
Assistant Producer: Nikola Oksiutycz
Production Company: UNIT9
Director: Tom Brown
Producer: Geoff Stickler
Edit: Absolute
Editor: Tom Boucher
Post Production: Absolute
Colourist: Matt Turner
Concept Artist: Pedro de la Puente
VFX Artist: Ameen Abbas
Lead 2D Artist: Scott Simmonds
2D Artists: Carl Godwin Alvarez, Lucas Warren
Lead CG Artist: Matt Burn
VFX Supervisors: James Coore, Scott Simmonds
Exec Producer: Jenna Le Noury
Senior Producer: Rose Crisp
Production Assistant: Ava Millard
Sound: Envy