Senior Designer, Sean Cooper, offers up a truly honest account of the path that led him to the VFX industry and takes some time to tell us all about some of the most recent projects he's been working on, as well as giving us an insight into what inspires his personal work.
Sean originally grew up in Birmingham in the 80s and then moved to the small market town of Lichfield in Staffordshire in the 90s, with a few Irish stopovers along the way. He remembers the town being surrounded by historical buildings and how "everything had an interesting story surrounding it, normally involving a gruesome death, battle, execution or buried artefacts" and he says that he didn't fully appreciate at the time "how interesting and unusual a place it was to live...he had typical teenage plans of moving to a big city".
However, the VFX industry was far from Sean's mind when he was a youngster, "I could say I always wished to work as an artist, but in all truthfulness at about age four, I wanted to be a milkman (I liked the milk float), then at six I changed my mind and wanted to be a farmer (this was my grandfather's job and he had a tractor)".
All of a sudden, at around the age of ten, he became aware that he had a certain aptitude with paint and pencil, as well as music. Sean describes it as if his "creative brain kicked in around this age, although to be honest, it was difficult to see the path to becoming a creative artist until I was in my teens". It was Aardman's beloved characters Wallace & Gromit that truly captured Sean's attention, he "couldn't believe the process that went into Stop Motion...creating beautiful physical sets and hand animating so many moving pieces".
Special Effects Creator, Stan Winston, of Alien, Terminator & Jurassic Park fame, also had a massive influence early on in pointing Sean towards VFX, he viewed these films as "beautiful pieces of art, puppets and moving machines that dominated the film industry at that time...and appreciated the physicality of the practical effects, of trying to capture a moment on film, never to be recreated in the same way again".
Sean went on to study Music at university, but fortunately the music campus was shared with the film technology students and it was here that there seemed to be some cross- pollination of ideas. Somehow, he was always surrounded by animators experimenting with the latest technology in MOCAP and Sean vaguely remembers seeing "a dog with a ping pong ball attached to each limb and students filming and capturing the motion data! It was mind-blowing at that time that animators could use that data to create realistic animation. There always seemed to be an endless creative endeavour happening...using technology to create art". So, it was definitely being part of this immersive creative environment with so many different disciplines that shaped Sean's creativity, which in turn, consciously or unconsciously, led him towards a career working in VFX.
Having started out as a junior in MCR at Deluxe in 2008, Sean quickly moved through the ranks and worked his way to the role of Motion Graphics Designer, he then moved to Sony and spent four years there working as a multi-disciplined designer and video editor for the award winning 'SingStar' & 'DancerStar' titles for PlayStation. This was followed by a few years at Unit as a designer before joining Ric Comline's team at Blind Pig in September 2017 as a Senior Designer.
When asked what he enjoys most about this job Sean says it's the variety that keeps him enthralled, "I never know what the next project will entail, or what creative discipline I'm going to need to use. Having teammates that all have a unique speciality is incredible and allows the creative back and forth of ideas...". Blind Pig is a really rich breeding ground for inspiration and creativity but on a personal level, Sean says that his main inspiration is the "beauty and vastness of the natural world...whether it's beautiful space constellations of immense colours, a bird or reptile with iridescent skin or feathers, or something as simple as the sun reflecting on breaking waves, there are endless ways that nature can show us its artistic form. That to me is pure inspiration."
For example, the chameleon, is definitely one of Sean's "favourite little critters on this planet" and he loved focusing on it for a personal project of a 3D model, textured and rendered below.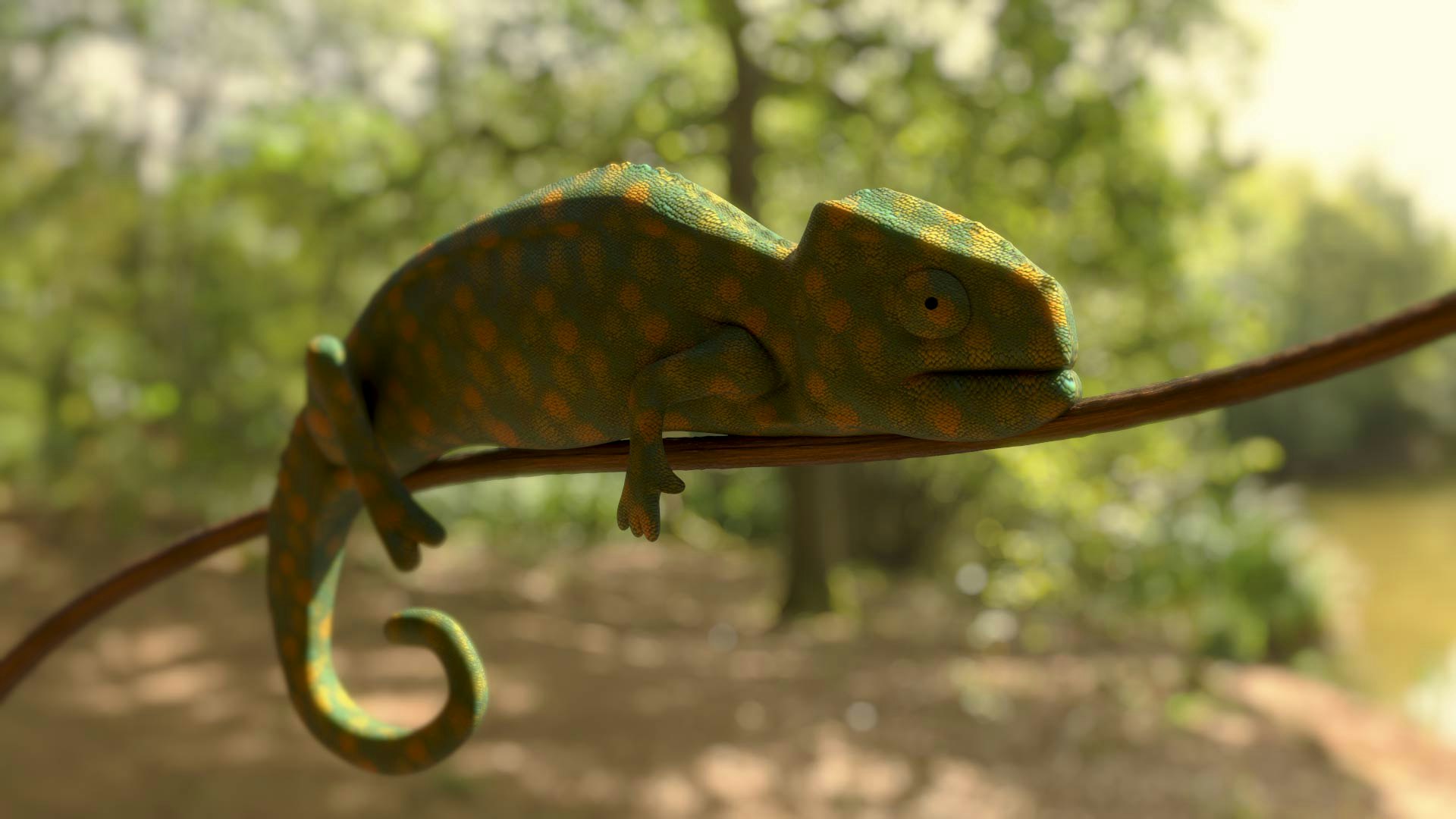 With so many different styles of projects being worked on at Blind Pig at one time, there are so many 'favourite' projects to choose from but Sean has always gravitated to those that have a strong narrative or message, for example, "music videos always offer a great open brief, especially when getting into the song's meaning and lyrics. It really helps to drive forward the visual approach... like adding illustrations to a beautiful novel. Using music and visuals side by side has always been a strong passion of mine. Working as a musician, my VFX and animation skills feel like such an important asset in bringing music to life into a visual medium."
This music video for The Osiris Club 'The Signal' - follows the lyrical content inspired by Robert Aickman, such as this 3D rendering of a haunted out of control train from the 1920s.
Also, this music video for Suns of the Tundra's 'Murmurations' was great fun to work on alongside artist Roland Scriver, we created this beautiful animation based on the band's album artwork.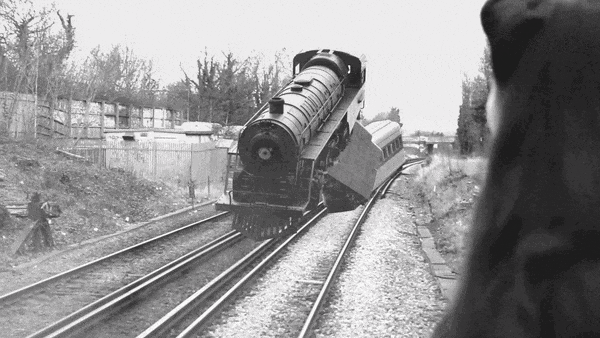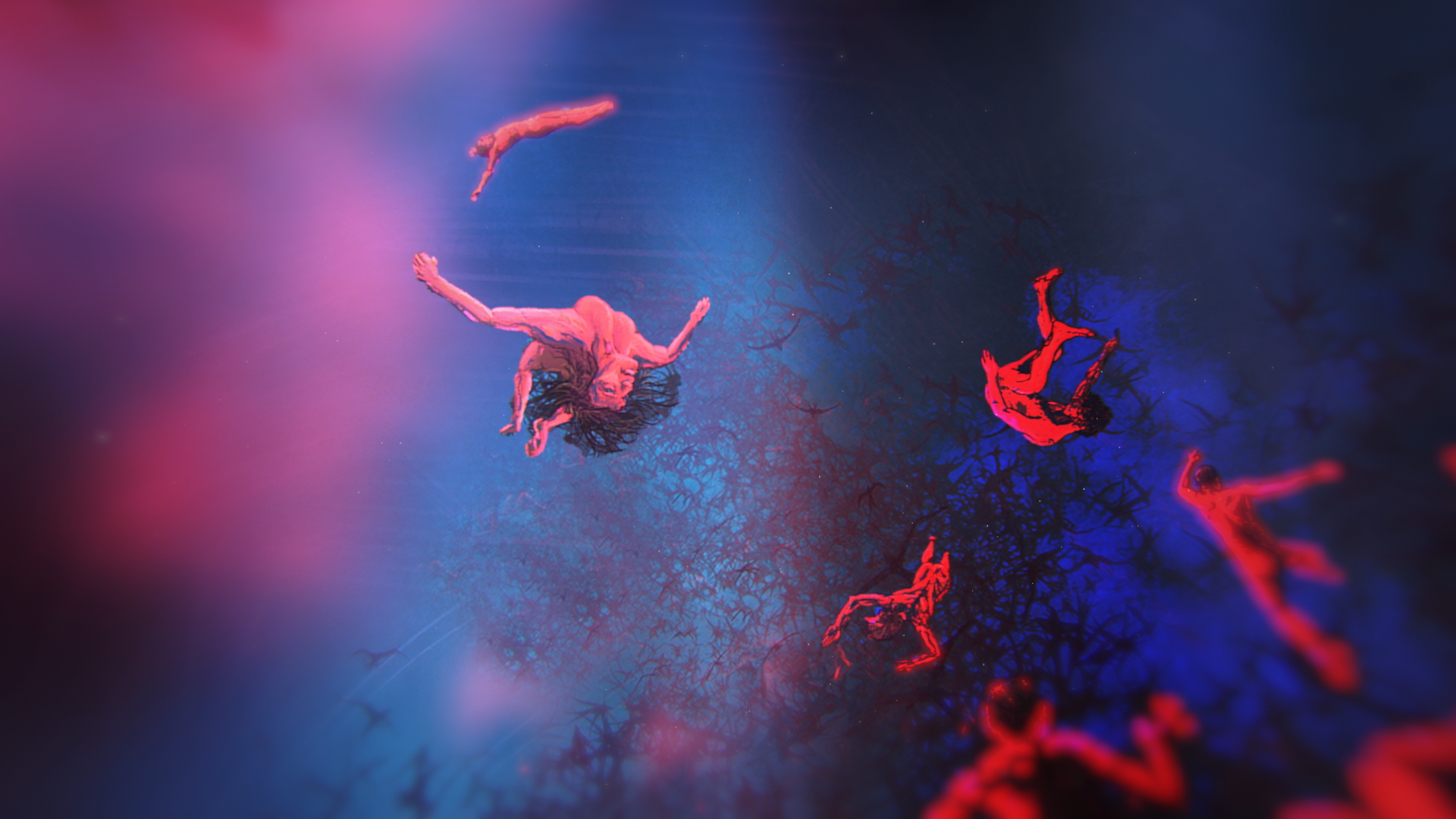 However, one of his most recent projects, really stands out to Sean; every year Ocean Outdoor runs a prestigious competition to win valuable airtime at their signature DOOH venues throughout the UK. Blind Pig helped agency Anomaly win their bid for the most prominent space of them all, Piccadilly Circus, which led way to the 'Piccadilly Takeover'.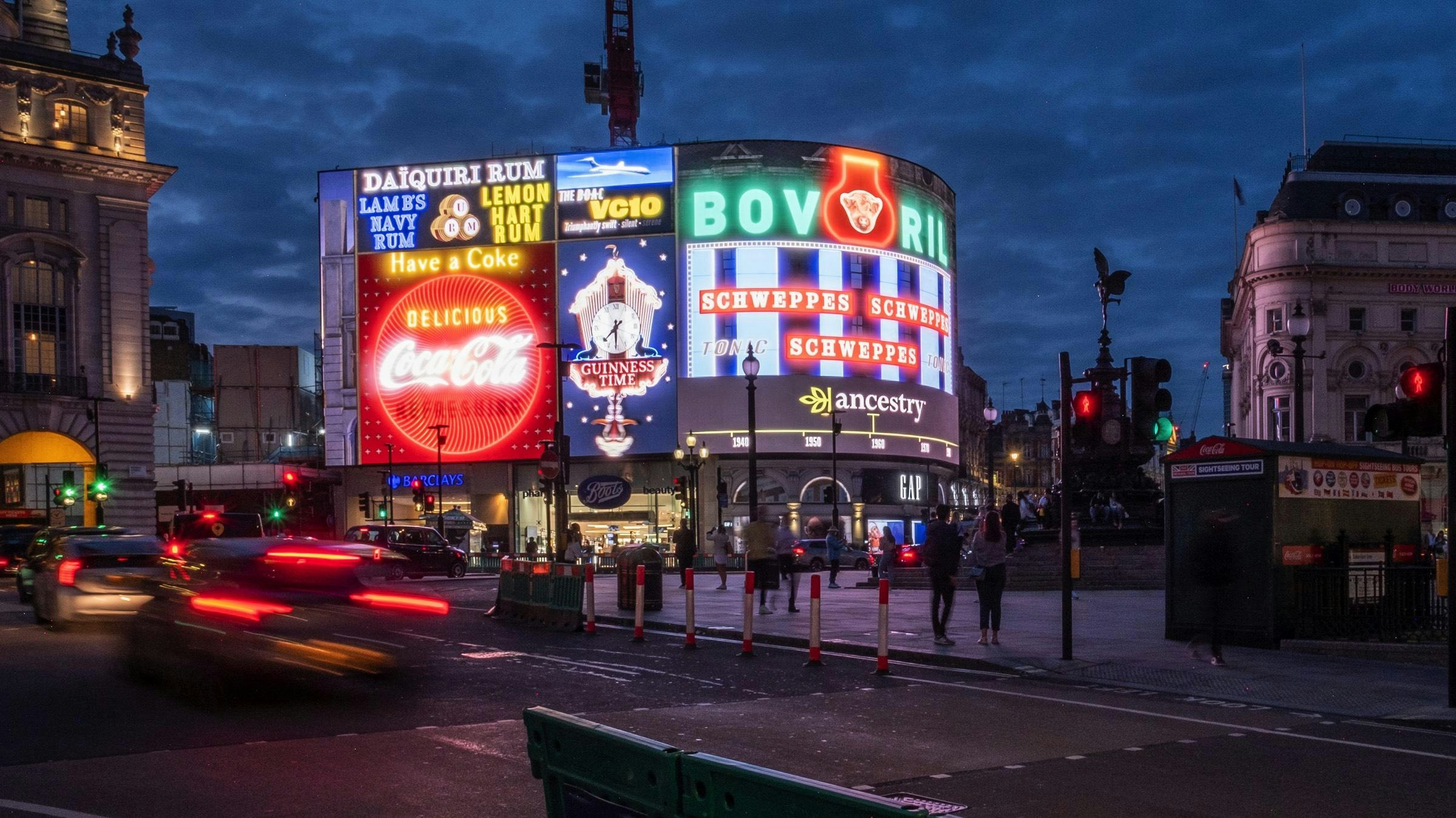 The concept was simple; to recreate the iconic advertising landmark as it was at key points through the twentieth century - channelling the Ancestry tag "Bring your Backstory to Life".
As the Lead Artist on the project, Sean along with the Anomaly creative team, forensically examined archive photos, Pathé news footage and even excerpts from "An American Werewolf in London" to meticulously map the content from the 1940's, 1960's and 1980's. The team at Blind Pig then painstakingly and with great detail, redrew all images and typography to authentically match the original, before then using these images to build 3D models of each display.
Sean said the biggest challenges were definitely trying to piece together references for how the signs looked and animated through the years, he said it almost like approaching the project as a 'research historian to gather grainy and poor quality video references to build and animate each sign as meticulously as possible'.
Not only did they carefully match the designs, but the team also matched the animation of each display as accurately as possible based on footage from almost one hundred years ago. For the 1940's era, this also meant modelling the building that is now hidden by the giant screen. It was well worth all of the hard work; the event was live for two nights only on September 10th and11th 2020 and was a great success. The whole team attended to celebrate (in a responsible, socially distanced manner of course) their months of research, design and animation.
Another personal career highlight was working on the opening prologue and titles for 'The Maniac' directed by Cary Fukunaga for Netflix. It involved creating a beautiful piece made up of many VFX shots showing the Universe and Earth's evolution in a one-minute prologue. Sean's section involved "creating a time-lapse of an aerial shot of New York City from the 1400s to the present day...this entailed creating and layering up multiple matte paintings before the camera pulls out of the earth". He was also responsible for creating the show's opening titles, which he really enjoyed because he got to "lean heavily towards an 80s VHS analogue vibe, which Cary really loved".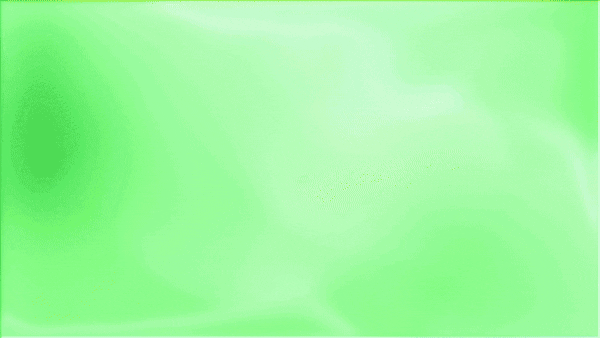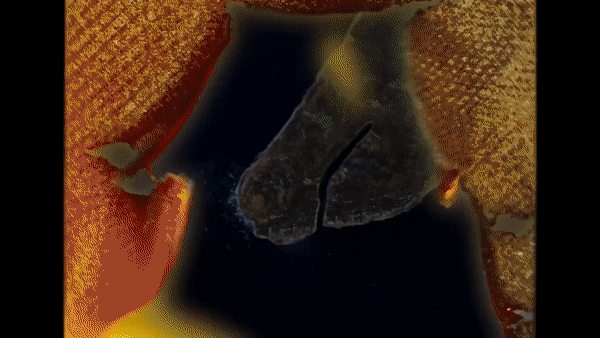 Finally, when asked about what advice Sean might offer to someone starting out today in the industry, he had a really honest and open answer to share, "I spent quite a few years in my teens being a bit lost and unsure of which path to take in life. If I could give advice to myself back then, it would be to not worry too much about which direction you are heading in. It's fine if you don't know what you want to do. Just keep creating and exploring, and life always has a way of getting you on the right path. Oh, and use a caffeine shampoo, buy Facebook shares and don't smoke..."