'Feel Your Way to Pleasure' is the latest Durex spot created by Havas London to express the sentiment "when it fits right, it feels right". Teaming up with Papaya's Christian Bevilacqua, the team created several films which reflect the entire Durex core range through a series of tactile vignettes where each product has its own unique physical sensation. These individual sensations all flow together cleverly in a series of transitions which combine in-camera techniques with post-production VFX.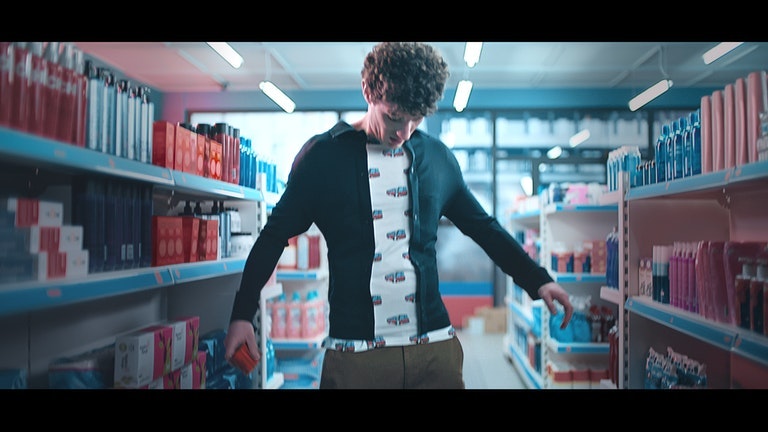 Lead Flame Artist and VFX Supervisor, Chris Tobin, was on set to lend a hand to the production team to ensure that everything came together the way it needed to in post, "this project was a really interesting brief, we used some quite simple 2D techniques to stitch together and also enhance this quirky story. For example, we removed wires and rigs around the guys clothes to create the illusion of his garments tightening around his body, to reflect a slim fit condom."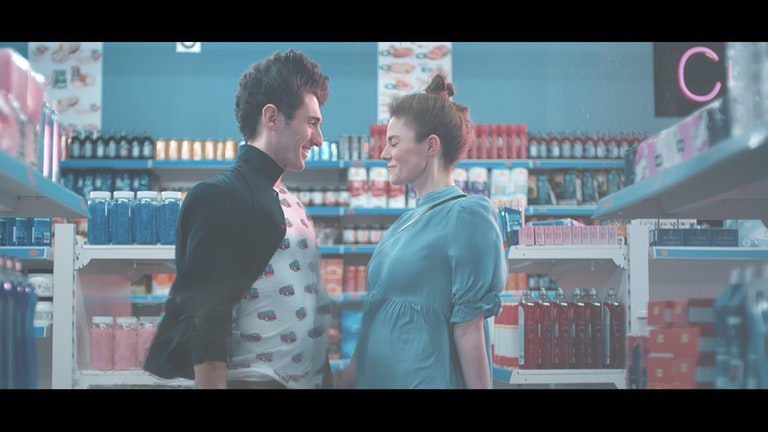 Another key section in the film was based around intense vibrations and Chris remembers that "this was a visual element that Ronnie and Ed really wanted to incorporate into the shot to give the feeling of it pulsing and travelling along the shelves. To achieve this, one of our Senior VFX Artists, Owen thought the use of the point render would be a great tool for the job. This allowed us to create a bespoke particular render that would get occluded by geometry such as the shelves and floor. Overall, I think this generated an interesting vibration effect, that when ran through a distortion node along with in-camera effects really finished off the shot nicely."


There was one aspect of the job that offered some challenging moments, this was unusually the pack replacements of all the products in each commercial. However, Chris and the team honed a technique which incorporated a mixture of 3D and 2D techniques and managed to create a pipeline where they were all generated through Nuke. Chris explains that "this was made a lot easier with the use of the ray render tool to create all our reflections/ambient occlusion passes for each pack all within 2D".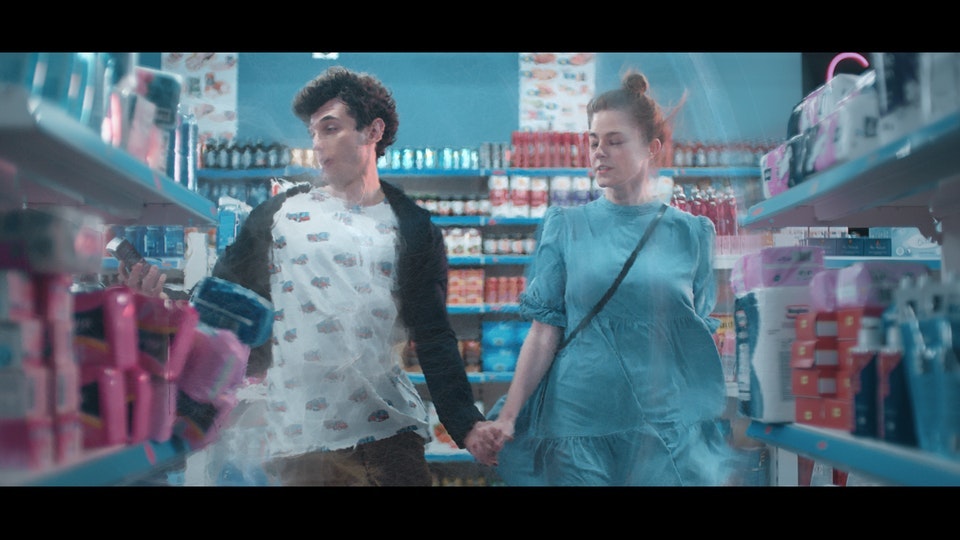 Havas' Senior Creative, Eduardo Boldrini adds that "From the beginning, we knew that our script would rely a lot on the expertise of the post-production team. That's why Absolute worked alongside us and the director in every step of the process. Before the shoot, they helped us to decide the best solution for each scene. During the shoot, Absolute was there to make sure we had all that was needed for the next stage. Then after the shoot, they were relentless in the pursuit of the best result for our film"

Exec. Producer Jenna recalls that "There were so many different elements to these films; Al did a fantastic job with the edit, Matt's grade was the perfect balance for Christian's colour palette and retro vibe and Chris and his team's careful attention to detail with all of the VFX shots and pack replacements. Luckily for us, it meant that Adrianne, Ronnie and Ed were in with us for edit, grade and online for the first couple of months of the year which was brilliant fun and looking back now is something which we all really appreciate".

Agency: Havas London
Client: RB
Account Director: Sophie Amodio
Account Manager: Ciaran Macwhite
BD: Nick Boyle
Producer: Adrianne Godfrey
Creatives: Ronnie Vleck & Eduardo Boldrini
Creative Director: Elliot Harris
Production Company: Papaya
Films Director: Christian Bevilacqua
Exec Producer: Wojtek Skiba
Producer: Rupert Greaves
Post Production: Absolute Post
Offline Editor: Al Sinclair
Colourist: Matt Turner
VFX Supervision/Lead
Flame Artist: Chris Tobin
Flame Artist: Owen Saward
Nuke Artist: Tom Clapp
Exec Producer: Jenna Le Noury
Producer: Nathan Hoad
Audio: Jungle Studios
Sound Engineer: Alex Wilson-Thame
Music: Native Music