We are delighted to present our VFX-heavy tour de force for #adidasGMR!
GMR sees adidas team up with EA SPORTS FIFA Mobile and Google Jacquard™ to deliver an insole that immersively connects a user's real-world football skills to their digital game. Football-specific movements are analysed and performance on the pitch translated to an increase in Team OVR (overall rating) in EA SPORTS FIFA Mobile.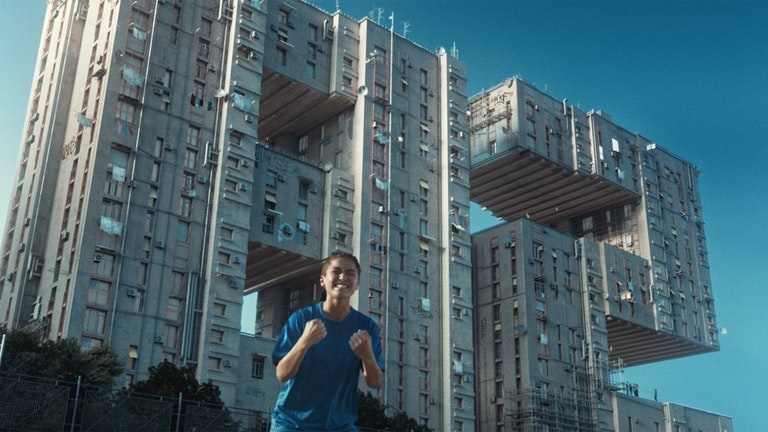 We were tasked with creating a world integrated with OVR numbers to tell a story of in-game progression through real-world play. Phil Oldham, Creative Director, said: "It was brilliant to work with Pedro Martin-Calero and the team at Blink. The script was quite open which was great because it allowed for lots of visual experiments, something everyone was keen to do."
With sixteen — at our count — OVR ratings carefully embedded in everything from paint to pupils and shirts to skyscrapers, this project provided plenty of opportunity to let creative skills shine.
"What I enjoyed most was coming up with different ideas on how to create different styles for the numbers in the shots. We had to make sure they were all unique in their own way, but in keeping with the running theme we had," said Tom Clapp, 2D Artist. "The biggest challenge was making the numbers feel natural in their environments, whilst also making them stand out and catch your eye. This was really fun to create as we were able to experiment with ideas and team up to produce some really creative work."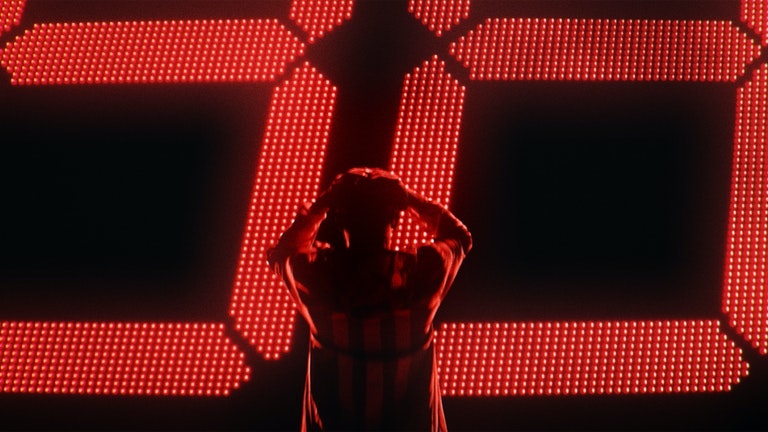 As a three-way mix of media and brimming with dynamic camera angles, adidas GMR presented many challenges. "A new workflow for us was having to transition between live action, CG assets and video game footage. Having to find a middle ground working space for all three of these worlds to exist is definitely something I haven't had to do before," said Huggy Stephens, CG Lead. "One particular stand-out task was trying to stitch several shots together which had initially been designed to be independent cuts. These included several drone shots, a crane shot and a shot with the cast in different lighting conditions. We managed to create a completely different move in CG by retiming the cameras and plates and filling in the missing information with a re-build of the surrounding area with a mixture of CG assets and matte paintings."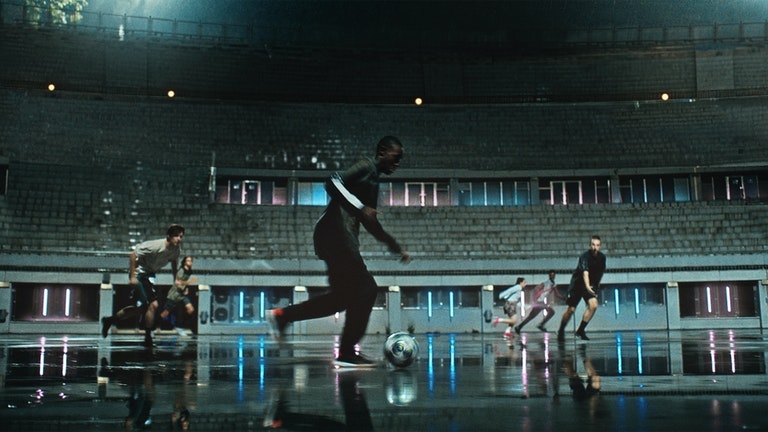 "This was truly a team effort. Pedro and Connor from Blink were so trusting and supportive. I'd also like to thank Jeppe and Simone from adam&eveDDB for an endless supply of great ideas and our team of artists here at Absolute who never stopped crafting," added Phil.
In addition to an immense amount of visual effects work, Absolute's Lead Colourist, Matt Turner, graded adidas GMR. "The look evolved with quite a textural film print quality to it, which in these days of ultra sharp UHD images was refreshing," said Matt.
James Coore, Head of CG, summed up our feelings towards the project. "Lovely brief, wonderful idea. The kind of job where you feel proud that nobody notices the work you've done."
Production Company: Blink
Director: Pedro Martin-Calero
DOP: Simon Chaudoir
Producer: Connor Hollman

Agency: adam&eveDDB
Executive Creative Directors: Simon Vicars, Andre Sallowicz
Creatives: Jeppe Vidstrup, Simone Wärme
Producer: Mondi Howard

Post Production: Absolute
Creative Director: Phil Oldham
Colour: Matt Turner
2D Lead: Tom Clapp
2D Artists: Scott Simmonds, Owen Saward, Lucas Warren, Elliot Platt
CG Lead: Huggy Stephens
Lead FX Artist: Ameen Abbas
3D Artists: Dan Baiton, James Coore, Josh Dowsett, Matt Burn, Ollie Grant, Pedro De la Puente, Sersha Lawrence
Producer: Nathan Hoad